*CLOSED FOR THE 2021 SEASON*
It is with great sadness that we announce that we are forced to close our corn maze for the season. 
We intitally planted corn in the middle of May but we lost that crop in the severe flooding that occurred in late June.  In an effort to try and create a maze for the season, we planted a type of grass that is very similar in look to corn.  It yielded a great maze, but unfortunately the wind and storm damage that we encountered this past weekend (10/1) was so great that the maze has been damaged beyond repair. 
We are especially disappointed that we are unable to fulfill our commitment to the Boys & Girls Club of Columbia, who we were partnering with this season. We were optimistic that the maze would generate much needed funds to help the Boys and Girls Club continue to serve the young people of our community.  That being said, we are working to determine a new option in order to support them this fall.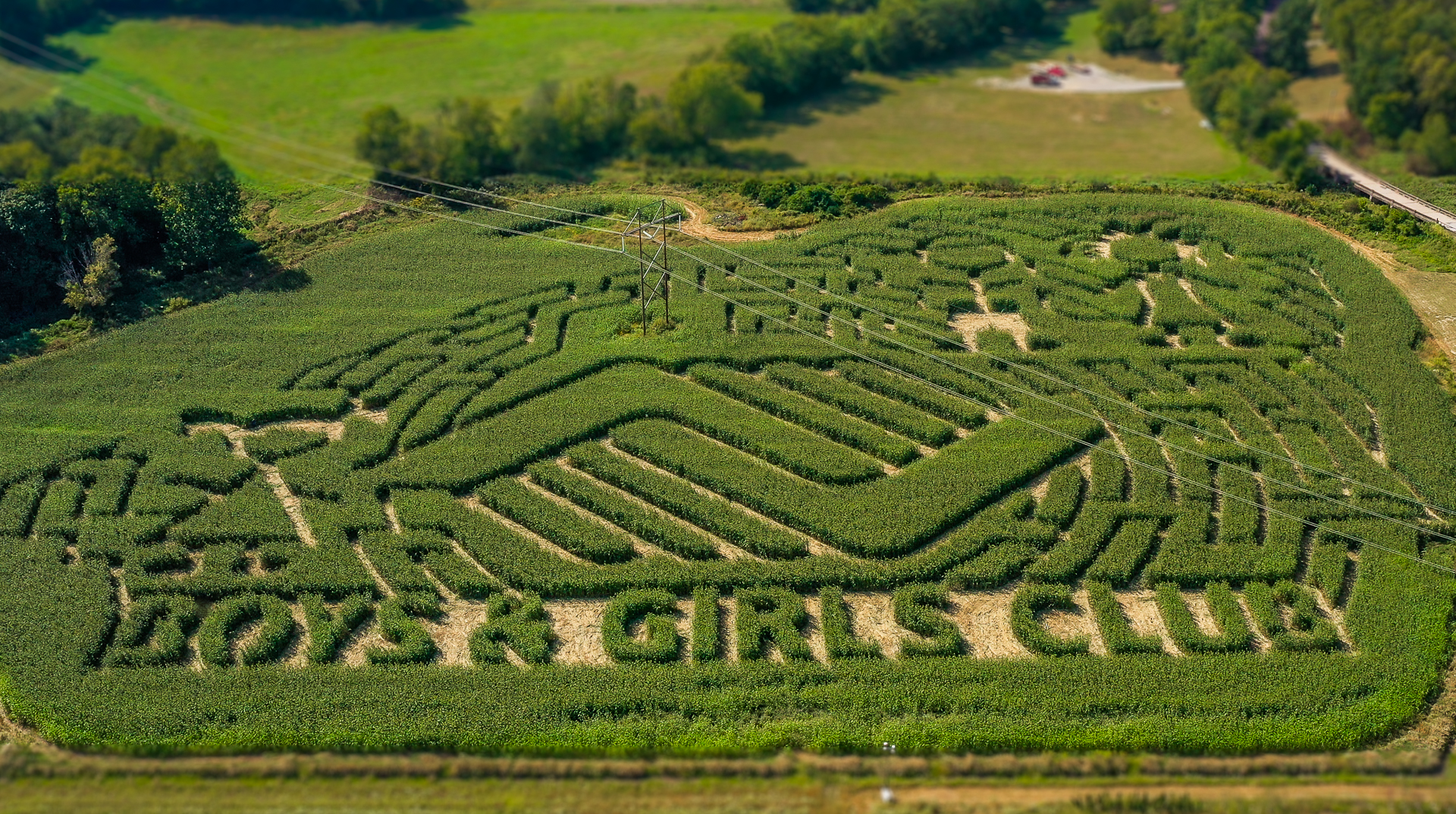 2021 Corn Maze
Supporting a Good Cause
We have partnered with Boys & Girls Clubs of Columbia and will be donating a portion of the profits from the maze to support the programs and thousands of kids they work with each year.
Hayrides
Available for walk ins or reservations Friday-Sunday 4pm-9pm
If you'd like to make a reservation, please email eventsmidwaygg@gmail.com
Fall Party Packages
The corn maze is now an attraction option available for all of our existing party packages. In addition, there will also be a new, fall-only party package that will offer a 2-hour party full of our favorite fall activities. View our party packs here.
Fall Combo Cards
Corn Maze Pass, 2 Go Kart Rides $20
Corn Maze Pass, 1 Go Kart Ride, 1 Round of Mini Golf $20
Corn Maze Pass, 1 Go Kart Ride, 3 Batting Cage Tokens $20
Paired with any of our other exciting attractions, Midway Golf and Games' Corn Maze will provide top-notch entertainment for families and friends.
Corn Maze Pass
Children 4 or younger, free with paid adult

Feel free to park at the maze and purchase your tickets there

Reservations recommended for groups of 15 or more. Please see group pricing information here. 
Hayrides
Available Friday-Sunday 4pm-9pm

No reservations required, but recommended for groups

Hayrides may be available for reservation during the week for groups of 15+.  Please contact our event coordinator for more information.