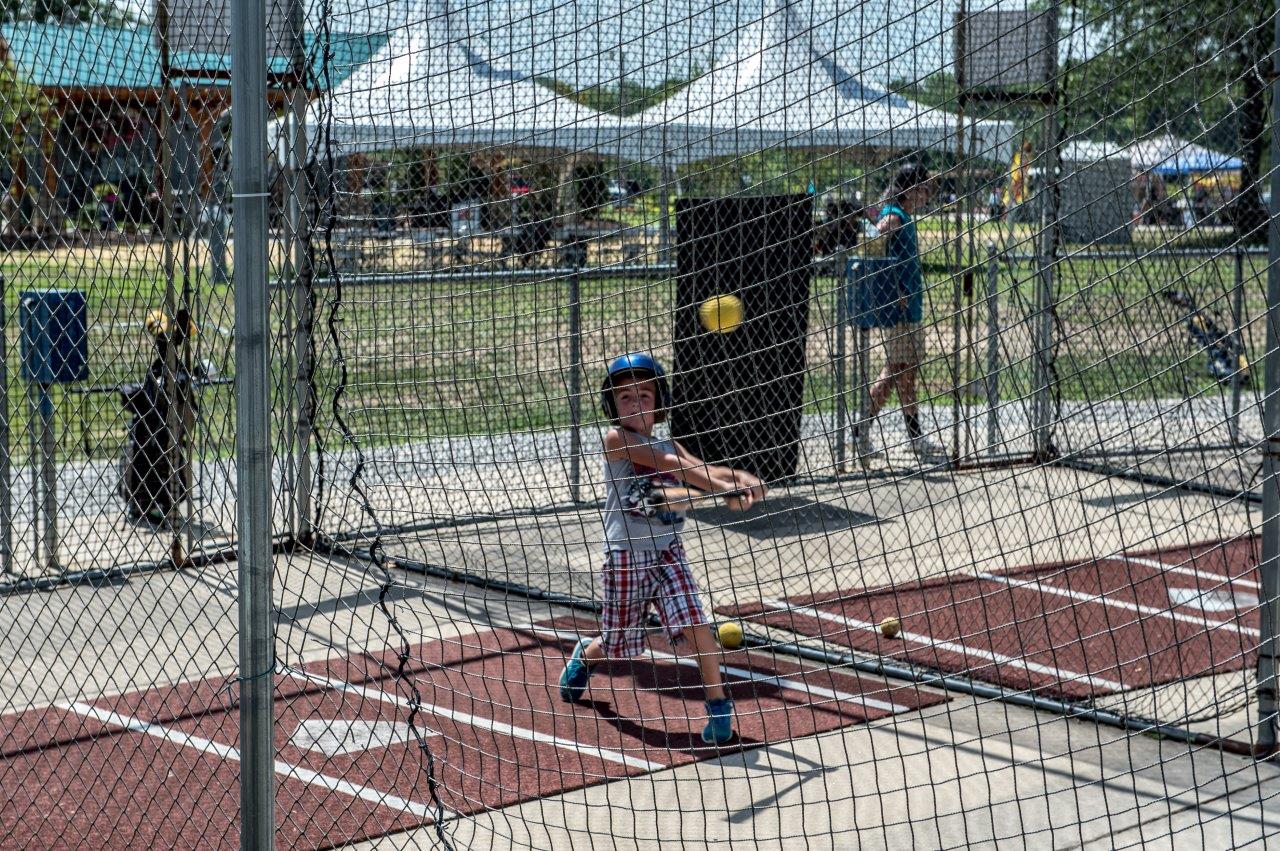 The batting cages at Midway Golf & Games are a great place to warm up before a game, practice, or just spend time outdoors.
5 baseball cages (45-85 mph) and 3 softball cages (fastpitch and slowpitch) create a space for everyone, regardless of age or skill.
If needed, bats and helmets are provided free of charge. Helmets must be worn while in batting cages.  Coaches may contact us for special rates in the cages for team practice.