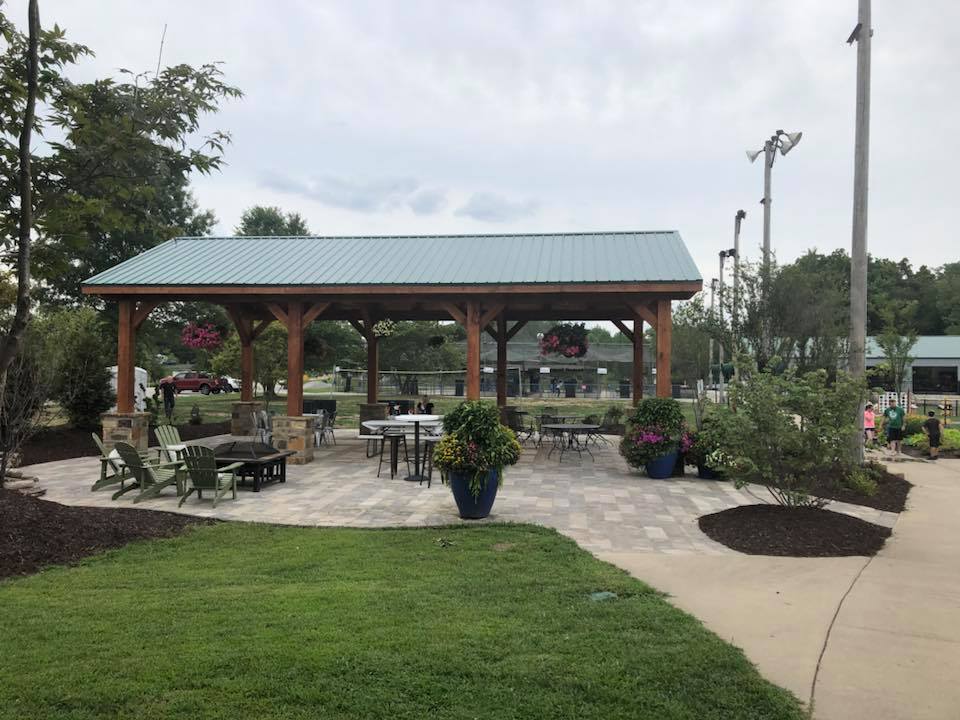 Events:
Midway Golf & Games is the perfect venue for corporate events, family reunions, tournaments, and other outdoor occasions! Centered among all our attractions, the lawn is the perfect place for an event tent and it can accommodate groups of all sizes. We also have an open pavilion available and yard games galore! Anything you need to make your event a success, we have you covered. Talk to us about event, catering, tent, and seating options available!
Deposits and Cancellation Policy:
$200 deposit required
60% minimum of promised group size will be charged. (example: if 50 are planned, a minimum of 30 people will be charged for)
Must cancel 48 hours in advance to avoid forfeiting deposit and incurring additional fees
At the time of booking, you may select a rain date in order to avoid fees if weather becomes an issue.
2 Hours of Unlimited Attractions
50-99 People
Go Karts

Mini Golf

Batting Cage Tokens

Foot Golf

Par 3

Driving Range

Yard Games
2 Hours of Unlimited Attractions
100+ People
Go Karts

Mini Golf

Batting Cage Tokens

Foot Golf

Par 3

Driving Range

Yard Games
Catering:
Options Include: Shakespeare's Pizza, D. Rowe's, Bleu Catering & Events, HyVee Catering Department
All food must come from one of our preferred caterers and all beverages must be purchased through Midway Golf & Games. Please contact us with any questions. 
Tent & Seating: 
Our pavilion can accommodate about 40 people, and we have only have seating available for 120. If your event exceeds the amound of seating available, please consider tent and table & chair rental. Our event coordinator can arrange whatever you need with our rental company. 
Pavilion Rental: 
Please contact Allie at eventsmidwaygg@gmail.com for pavilion pricing information and to reserve your date. Please keep in mind that our pavilion only seats about 40 people additional tables and chairs will need to be set up on the lawn to accommodate larger groups. (Tent rental is available)
Fill out the form below to request more information on events or see our pages for additional details on large events, birthday party packages, and group pricing. 
Request More Information on Events