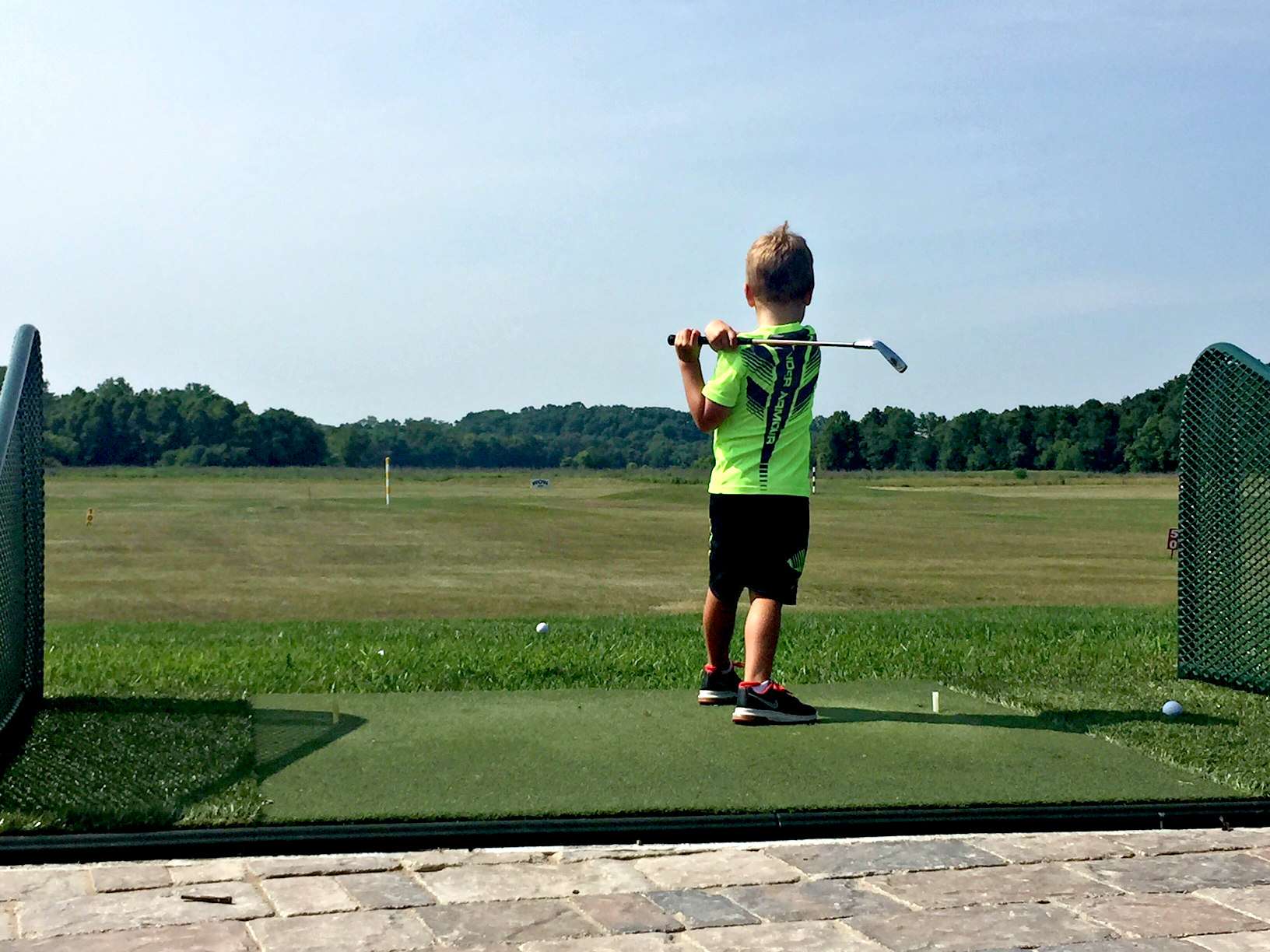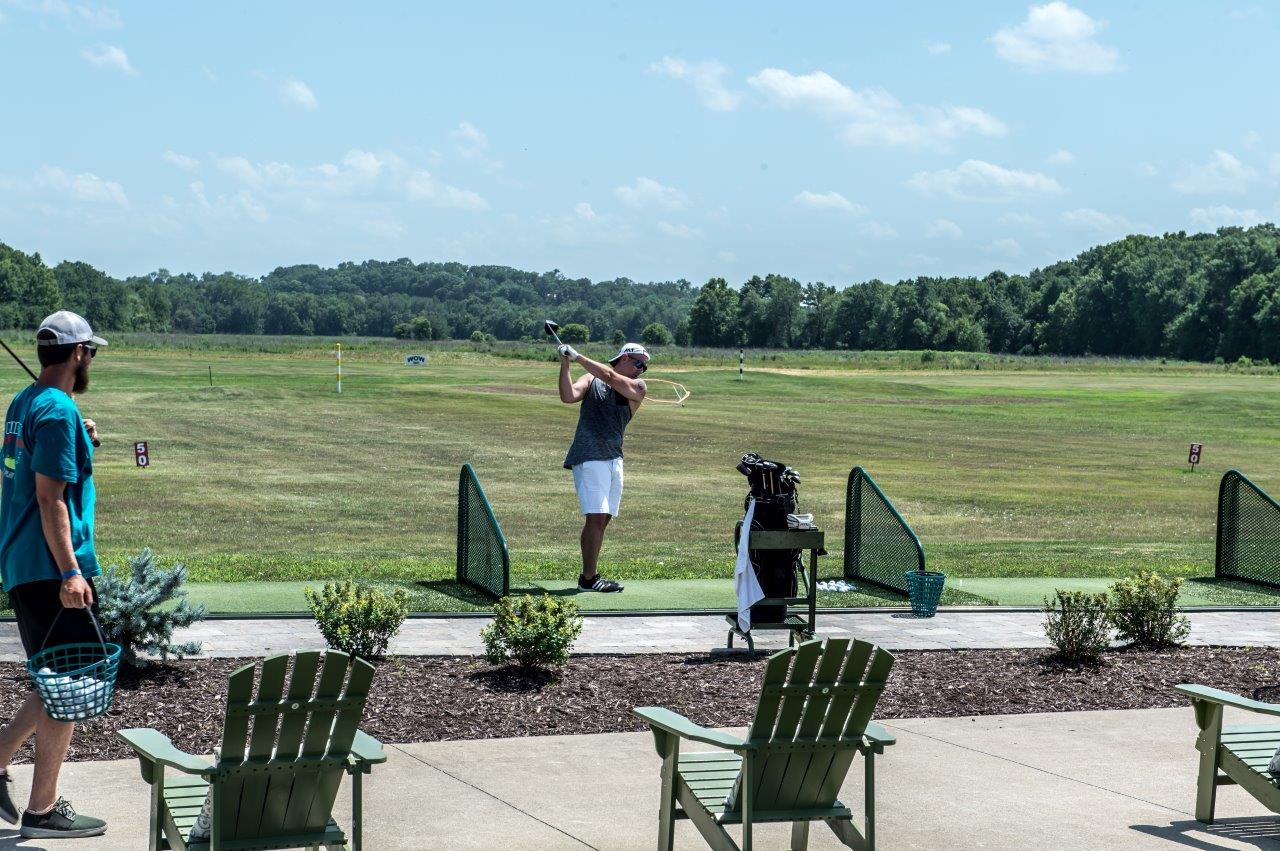 Come work on your game at our driving range!
Our range comes complete with 10 new Turfhound hitting stations, which offer both fairway-height synthetic turf and rough-height synthetic turf.
The range has 10 covered stalls. Each stall provides the luxury of heated conditions in the winter, dry conditions in the rain, and shade for hot, summer weather.
Our zoysia-grass tee, with 50 hitting stations, is also open during the season, from May until mid-October. An ideal place to work on your skills from short wedge shots to your driver, this tee has multiple greens and interesting targets to help you practice your aim.
E-cards, which provide discounts, convenience, and other benefits, are available for regular customers.
Contact us today to learn more.