Soccer meets golf on our Par 3 course, which is equipped with holes for foot golf.
Foot golf is played with a soccer ball, and players kick the ball into 21" cups in as few shots as possible. Players of all ages and experience levels will enjoy this 9-hole course.
Soccer ball rentals are available or you can bring your own.
Foot golf is easy to learn and is great for people who have never played. No experience necessary!
*Not open after dark
Foot Golf Rules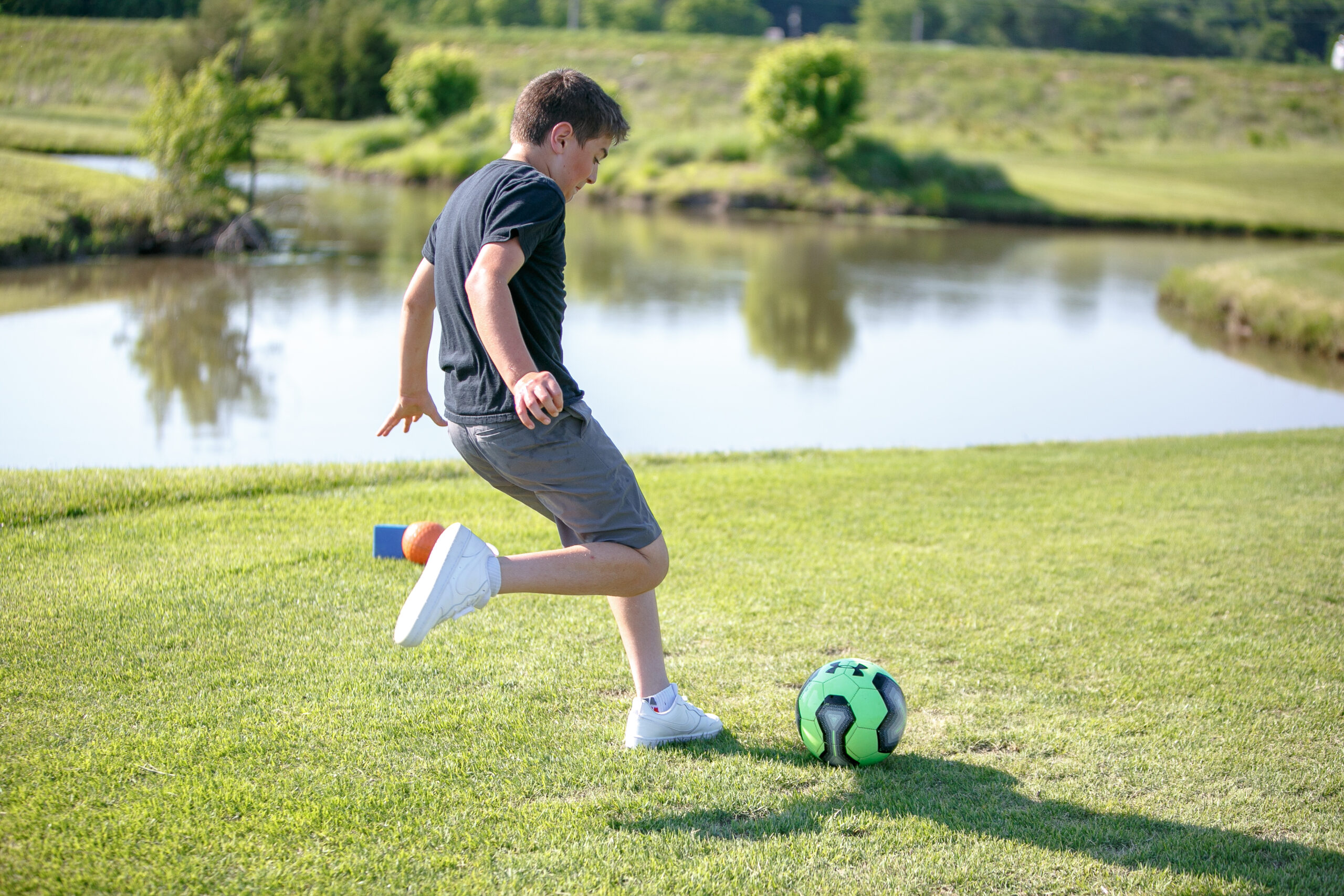 A 9 hole game lasts approximately 45 minutes- 1 hour
Soccer Ball Rental
Rental lasts length of game.
You are welcome to bring your own soccer ball